How Is Trash Email A Reliable Solution For Multiple Users?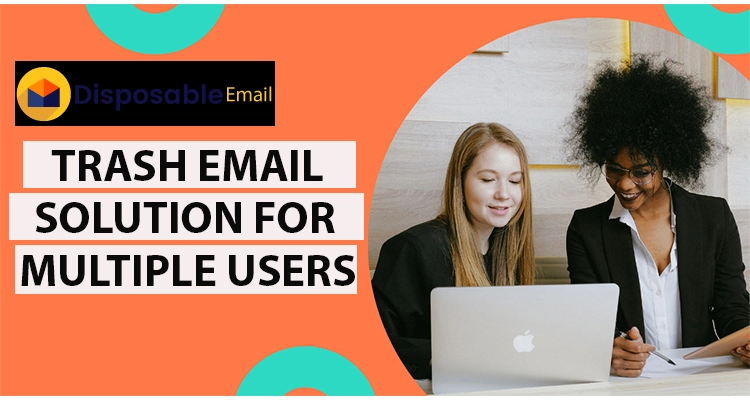 August, 29 2023
In this virtual and advanced world, everyone is using email for multiple purposes. People are using it as a mode of communication, to stay in contact with their friends and family. Moreover, they are also using it for business, shopping, and educational purposes. Email has become the most crucial element for various people in this digital era. Every website wants your email address before letting you log in.
But things are getting worse with the excessive use of email everywhere. You are likely to receive a bulk of unwanted emails and different email threats because of entering your email details on every website or on social media platforms. That's why you must have to overcome its usage. For this, you can use our disposable email. We help in keeping your emails sorted in the mailbox and protect your data from hackers.
Reliability of Temporary Email
The importance of email in today's digital world is hidden to none. People have become so reliant on it for multiple uses. Following are some benefits that make trash email a reliable solution for people in every field.
Keep Your Real Identity Secret
Gone are the days when you had to create a fake email account to test your site, stalk your competitors, or write reviews for anyone. Now you can log in to various websites and apps and engage in online chat rooms by staying anonymous. All thanks to trash emails. This helps in accessing the websites without revealing your real identity. And in case your data is exposed to hackers, your real email account is still saved.
Enhance Security
No one bothers to read all the terms and conditions of websites before entering their email address. Thus, you never know what hackers can do with your information after hacking it. Most of them share your data with third parties which includes advertisers. These advertisers send you tons of promotional emails and risk your account to a great extent. That's where a temporary email address comes to rescue you. It ensures the privacy of your real email account and saves your mailbox from advertising emails bombarding.
Online Shopping Without Promotional Messages
There is nothing worse than receiving endless promotional emails from brands. It reduces the excitement for shopping to a great extent because you have to think twice before shopping online. But disposable emails have solved this problem now. You can easily do your online shopping without receiving any promotional messages. For this, you should try to use a secondary email instead of your primary email.
No Leaked Email Address in Data Breaches
Once you enter your email address on websites, your account is no longer in your hands. Even the top websites cannot save your data if a hacker gets his hands on it. Using our disposableemail address can save you from data breaches. We value your privacy and therefore allow you to access websites without compromising the security of your important data. Our randomly generated email auto-expires after two hours which means that hackers don't have your temporary email for a long time.
The above discussed reasons tell you that temporary email is the best solution for various users. You can protect yourself from troubling situations by using our free disposableemail tool.